E-RUNNER PRESENTS: COMMUNITY

An exclusive space dedicated to E-Runner racers.
Get inspired, get connected and achieve even more.
WHAT IS THE E-RUNNER COMMUNITY?

An amazing space designed for you, E-Runner racer, where you can connect with hundreds of other runners around the world. You will have access to our Facebook page, managed by the E-Runner team. There, you will find an exciting community. Interact, meet inspiring stories, share your own story and challenge our community for future races.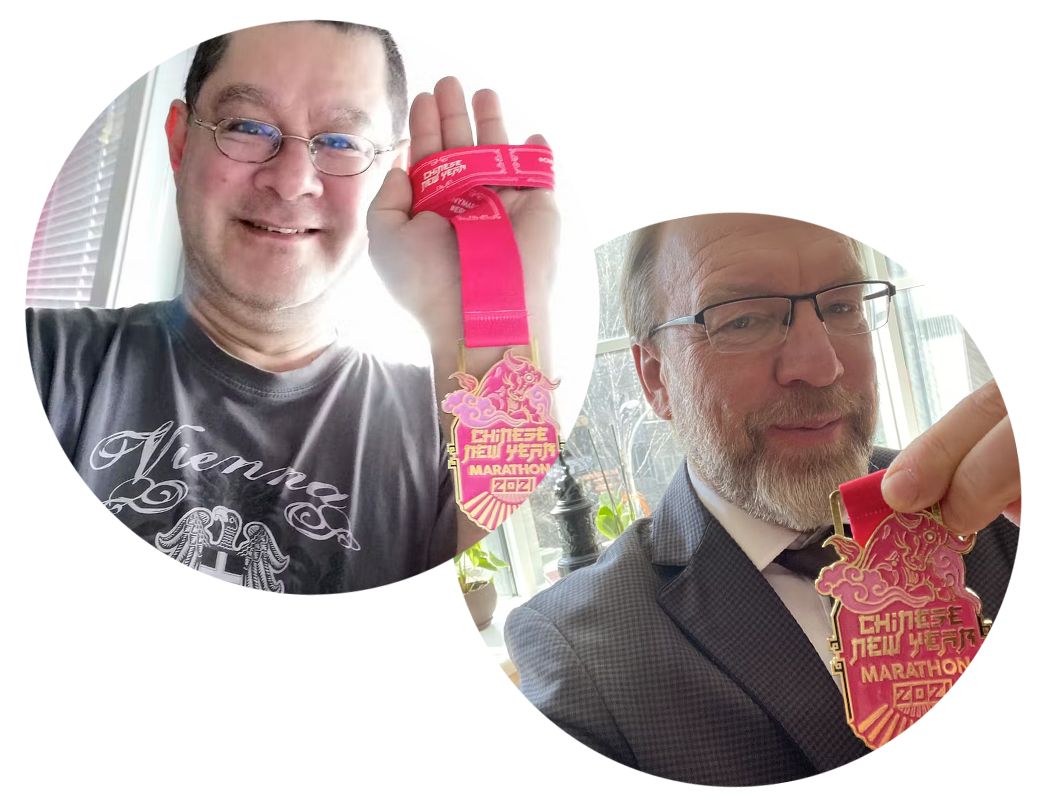 The Community offers exclusive content dedicated to E-Runner racers, such as Music Playlists, our Sports Team Newsletter and much more!
Find out first hand about upcoming challenges around the world, get discounts on new races and bundles, and participate in the world's most advantageous virtual racing community.
To join the E-Runner Community is simple. Join E-Runner Community by purchasing one of the virtual racing challenges on the E-Runner Portal, follow the instructions that will arrive in your email and you will have access to our community of runners around the world.
You will receive an access key to the Facebook community, which you will have to enter when you ask to join the community. One of our E-Runner members will confirm your participation and you are now a member of the E-Runner Community.
If you have already purchased one or more races and are not yet part of the Community, please check the emails in your inbox or SPAM to find out your password. Alternatively, get in touch with one of our E-Runner Sports Teams.

Our E-Runner Sports Team is active every day, supporting new community members, posting news and exclusive discounts, and it is there that you can also find friends, competitors and stories to inspire yourself, push your own limits and conquer even more.
Among the dynamic activities of the E-Runner Community, you can also:
Post photos and videos of your workouts, reports or stories of before and after, overcoming or even victory, so that other people can also be inspired in your journey.

Download exclusive content, have access to exclusive playlists to give your virtual marathon a boost and get ready to compete in a big way, with the world.

Comment, react and connect with thousands of people who are also there to meet people. Who knows, maybe the next virtual race will be in a group?

Evaluate E-Runner's services and product. Your opinion counts a lot, and we are constantly improving our customer service channels, improving our products and services, and receiving requests for upcoming virtual races. Participating in the E-Runner community is also building its future.
You are close to being a member of the E-Runner community.
Click on and join NOW: